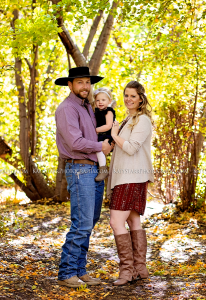 I am a wife, mother, a follower of Jesus, a photographer, a lover of agriculture, an artist, an athlete, a singer, a cook and an explorer of the beautiful outdoors!
Located in Southern Idaho, I specialize in natural light, Senior & Family Portrait Photography. I shoot on-location, with complimentary travel on my part, up to 80 miles round-trip from Hazelton, ID. Katy Starr Photography came into existence October 2013, with the desire to capture the essence of real life and the gorgeous landscape Idaho has to offer. A photo should be a representation of personality, showcasing us as our true selves. Most importantly, remembering these moments that make you feel something… amazing! That's exactly what I want to do for you 😊
Meeting new people is one of my favorite things – learning about others and gaining an understanding of their life and experiences are simply the best! In fact, they help me to grow and challenge myself to be stronger and a better version of myself, which I love.
In order to learn a little about me, I'd love to share a few things with you:
I love my husband, Brice, and daughters, Josie and Lanny, more than anything in the whole world. They make me the happiest 😊
I'm a country girl through and through – I grew up on a small cattle ranch in Central Oregon, cities and traffic intimidate me.
My favorite holiday is Christmas – the lights, baking, Christmas music & movies, togetherness and, of course, celebrating the birth of Jesus, fill my heart with so much joy!
My favorite place to be is in the wilderness, surrounded by trees and mountains (with my favorite people 😊).
I have a tendency to be a perfectionist – not being in control scares me.
I've never been to Disneyland, DisneyWorld or any kind of theme park.
I could eat a lot of pasta and ice cream – No seriously, like a lot. I manage self control fairly well, incredibly enough.
I attended and graduated from the University of Idaho, where I met my husband and best friends… Go Vandals!!!
Love it or hate it, I'm a 49ers fan. Yea, I know we're no good this year, but what kind of fan would I be if I wasn't loyal through the tough years?
My greatest desire in life is to help others and see them happy… The world needs a little more happiness and a lot less tears, don't you think?
Thanks for joining me on this incredible adventure that is yet to come!